In the heart of the Mont-Blanc region in the French Alps, the prestigious resort town of Megève offers a great selection of activities all year round. When spring comes, the ski slopes give way to vast swaths of green: countless hiking and mountain bike trails and a playing field as far as the eye can see for fans of outdoor sports and leisure activities. A year-round tourist destination, the resort offers a wide range of activities under the Alpine sun so that you can fully enjoy your chalet rental in Megeve: nature trails, cultural tours, architecture to see and festivals.
Exploring the districts of Megève in summer
Megève village centre: the village centre is just as picturesque and charming once the show melts. Many hidden treasures appear once the summer sun shines, promising exciting discoveries and new activities. Stroll through the pedestrian streets, linger on a sunny terrace, take a guided tour or explore the village when you play a family adventure game.
Mont d'Arbois: the world-famous Mont d'Arbois is an idyllic setting with alpine pastures in bloom, old wooden chalets and crystal-clear streams. The area is also home to a highly sought-after 18-hole golf course that has been popular with amateurs and professionals alike since the 1960s.
Jaillet: the summit of Jaillet, rising to 1585 metres above sea level, can be reached by cable car or on foot. This area is known for its bright sunshine and offers a unique view of the village of Megève and the Mont-Blanc mountain range. In the summer, it is a top destination for nature lovers providing hiking, ropes courses, clay pigeon shooting and Swincar rides.
Rochebrune: the Rochebrune district is easily accessible near the centre of Megève. This area is the starting point for many hiking trails. It embodies the essence of a summer holiday in the mountains with ancestral farms, green alpine pastures, lush forests and the Lake of Javen, which is ideal for fishing. The red cable car, the symbol of the resort, leads to the paragliding areas, high altitude restaurants and the mountain bike circuits located 600 metres higher.
Côte 2000: in summer Côte 2000 has a completely different look. The white expanses give way to a postcard-perfect setting: steep peaks overlook endless mountain pastures and glistening rivers. Outdoor activities are plentiful from archery to helicopter flights and ropes courses.
Must-do summer activities in Megève
Just as a winter trip to Megève is not only for skiers, a summer trip can be enjoyed by everyone spanning sports, relaxation, culture and living the good life.
Walking and hiking: the Mont-Blanc region is a paradise for hikers of all levels. There are one-day and half-day trails that lead you to gorgeous panoramic views as you discover the local plant and animal life. Young hikers can also enjoy a variety of easy walks through the villages of Val d'Arly.
Cultural tours: historical monuments are best visited in summer, after a day of excursions, for example. The Haut Val d'Arly Museum and Calvaire de Megève Museum are ideal opportunities to learn more about the history of the Alps. The village centre is full of art galleries exhibiting works by contemporary artists and young local and international talents. Lastly, the media library and the cinema round off the extensive cultural activities available.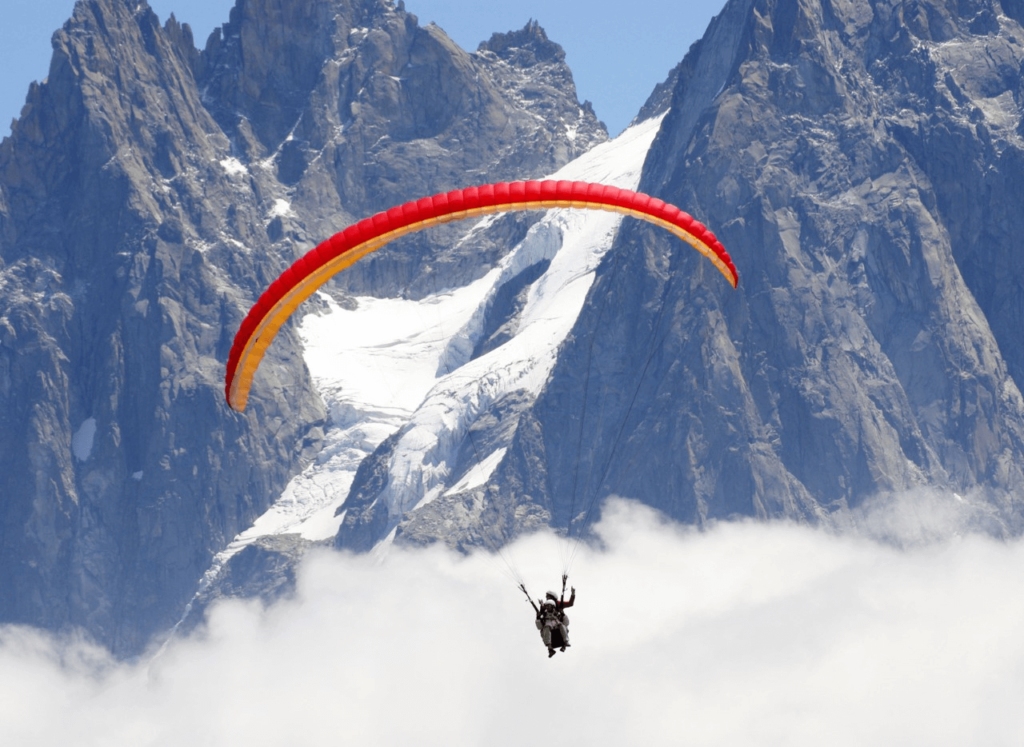 Sports: a paradise for athletes, Megève has an exceptional environment and quality professional sports facilities for outdoor activities, including the 18-hole golf course at Mont d'Arbois, which is internationally renowned, and the all-season sledding hill. Depending on your preferred level of adrenaline, a summer stay in Megève is also an opportunity to enjoy ropes courses, rock climbing, hiking, mountain biking, tennis, fishing or even paragliding, hot air ballooning, small plane or helicopter flights.
Spas and wellness: the Megève Balnéoforme hot springs are the place to be for wellness and pure relaxation between the hot water pool with massaging alcoves, a lazy river, gooseneck fountains, a hammam, a sauna, and beauty and body treatments. The spas at the many 5-star hotels are also perfect for massages of all kinds.
Megève's restaurants in summer
Comforting meals by the fire, typical of winter holidays in the mountains, give way to the joy of sharing meals on a sunny terrace while enjoying a panoramic view of the Mont-Blanc mountains in summer. Whether you are looking for a traditional mountain meal, a light lunch, a fine dining experience or a festive dinner, there are a variety of restaurants available, including 3 Michelin star restaurants, many high altitude and Savoyard restaurants, 5 Italian restaurants, a few breweries and bistros, and some even have DJs.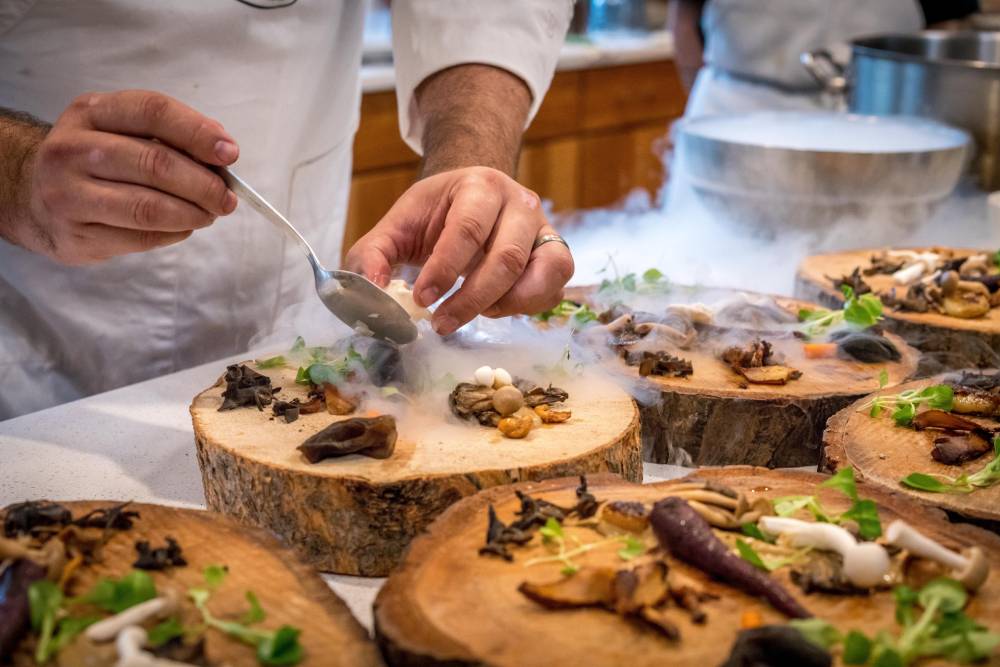 Summer events in Megève
Major events take place throughout the summer season, including temporary exhibitions, live jazz, farmers' markets, nightly summer sledding, extensive pavement sales and major sporting events such as the Jumping International de Megève, the MB Race (mountain bike race) and other cycling races, including the Tour de France. Book your dates quickly so you don't miss any of Megève's summer events!