Skiing and snowboarding in the Megève area
During your chalet rental in Megève, in the heart of the Mont-Blanc region, there are many activities and sites to discover around the resort, particularly the villages of Val d'Arly, which each have their own atmosphere and much to offer visitors, whether athletes or wellness, art or history enthusiasts. In winter, the Megève area is blanketed in snow, which fans of skiing and mountain activities love. Start with the Evasion Mont-Blanc ski area, with 277 miles (445 km) of slopes spread over 4 peaks, then spend a day at the Espace Diamant ski area, which connects the ski resorts Praz-sur-Arly, Flumet, Notre Dame de Bellecombe and Les Saisies en Savoie. Skiers and snowboarders of all levels can freestyle at the snowparks and snowboard crosses, carve their way down runs with varying levels of difficulty and kick up powder backcountry. Cross-country skiers can enjoy magnificent panoramic views of Mont-Blanc from the Combloux and Saint-Gervais ski areas, as well as the Mont d'Arbois and Livraz trails in Megève.
Other mountain activities near Megève
If you don't ski or snowboard, there are many other mountain activities available: snowshoeing with the family, sledding, dog sledding and snowmobiling. In summer, there is hiking, rail sledding, and rock climbing in Les Houches, Chamonix and Contamines Mont-Joie. In summer and winter, the tourist destinations of Haute-Savoie promise a full range of indoor and outdoor sports, including water and cultural activities.
Sports: Haute-Savoie ski resorts are the epitome of winter sports destinations, with professional facilities and outdoor areas for walking, trail riding, mountain biking and rock climbing. The area also boasts many 18-hole golf courses: Golf du Mont d'Arbois in Megève, Golf Club de Chamonix, Golf Les Gets, Golf Club Avoriaz Morzine, as well as the golf courses at Lake Annecy and Evian.
Water sports: from lakes to swimming pools, the mountains are also a perfect location for water sports! Around Megève you can go rafting, canyoning, and canoeing. During your stay in the Alps in summer, you can also swim in fresh water, fish or go water skiing and wake boarding on Lake Annecy. In winter, visit the water sports centres: the Richard Bozon sports complex in Chamonix, Sallanches aquatic complex or Saint-Gervais swimming pool, not to mention the Balnéoforme hot springs at the Palais des Sports in Megève in the centre of the village, the Mer de Glace and Vallée Blanche.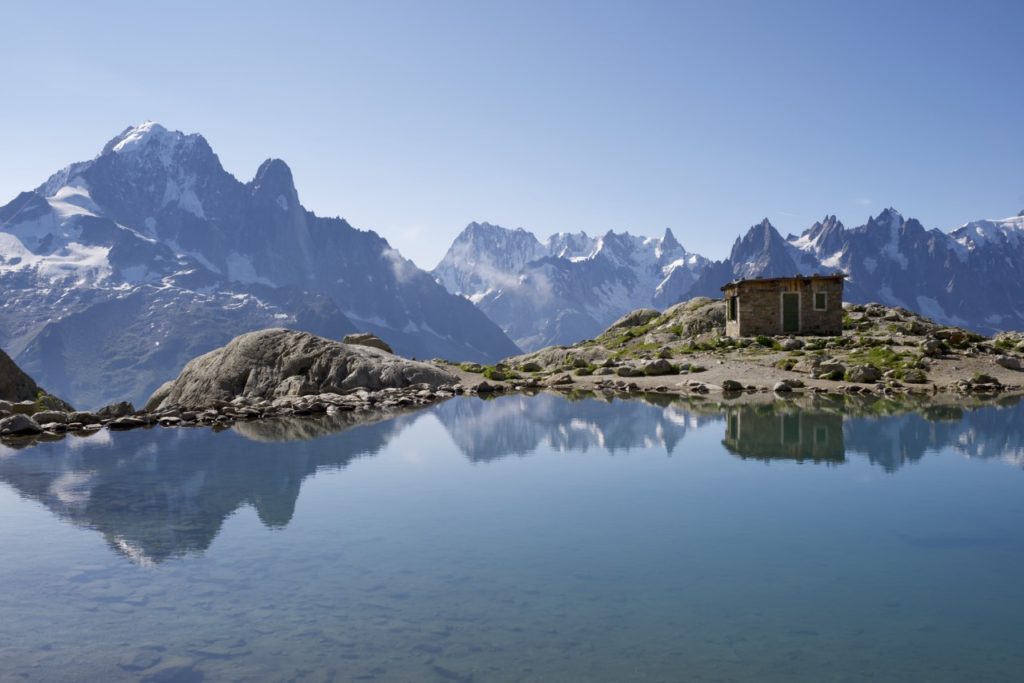 Cultural activities: in addition to the art galleries, museums and exhibitions you can see in Megève, there are other cultural activities to discover in the surrounding area. Among the must-sees in the Mont-Blanc region are the crystal museum in the Chamonix Valley, the sacred art museum in Saint-Gervais and the Rubins castle-observatory in Sallanches.
Relaxation and wellness: in summer and winter, public and private spas offer relaxation and beauty treatments to tourists in Megève. Try the Balnéoforme hot springs in the centre of Megève, QC Terme in Chamonix and the Termes in Saint-Gervais-les-Bains for massages, hot springs, and body or facial treatments.
Routes and trails: Megève has many walking and hiking trails, which are an excellent way to explore the surroundings. The trails around Megève offer gorgeous views of Mont-Blanc and the Val d'Arly, whether you prefer to hike or mountain bike.
Villages to Discover Around Megève
Located in the heart of the Mont-Blanc region, Megève is an ideal base for exploring other remarkable towns and villages in the valley.
Saint-Gervais-les-Bains: located less than 12 km from Megève, this resort town provides the most direct access if you wish to ascend Mont-Blanc. You can also take the famous Mont-Blanc tramway, the highest rack railway in France.
Combloux: 5 km from Megève, this charming village is called the "pearl of Mont-Blanc". It is popular in winter for the family-friendly ski area and in summer for the artificial lake. The village also offers breathtaking and grandiose views of Mont-Blanc and the Chamonix mountain range.
Praz-sur-Arly: only 5 km from the village of Megève, this traditional family-friendly resort town is located at the gateway to the Espace Diamant, which extends to Les Saisies. It is also a perfect destination to discover local specialties, including six cheese appellations, at the markets or restaurants.
Sallanches: 12 km from Megève, Sallanches is home to the Rubins Castle – Alps Observatory and the town centre hosts a weekly market that is renowned in the valley.
Chamonix and the valley: located about 30 minutes from Megève, this temple to mountaineering with majestic high altitude sites such as the Aiguille du Midi, Mer de Glace and Vallée Blanche needs no introduction.